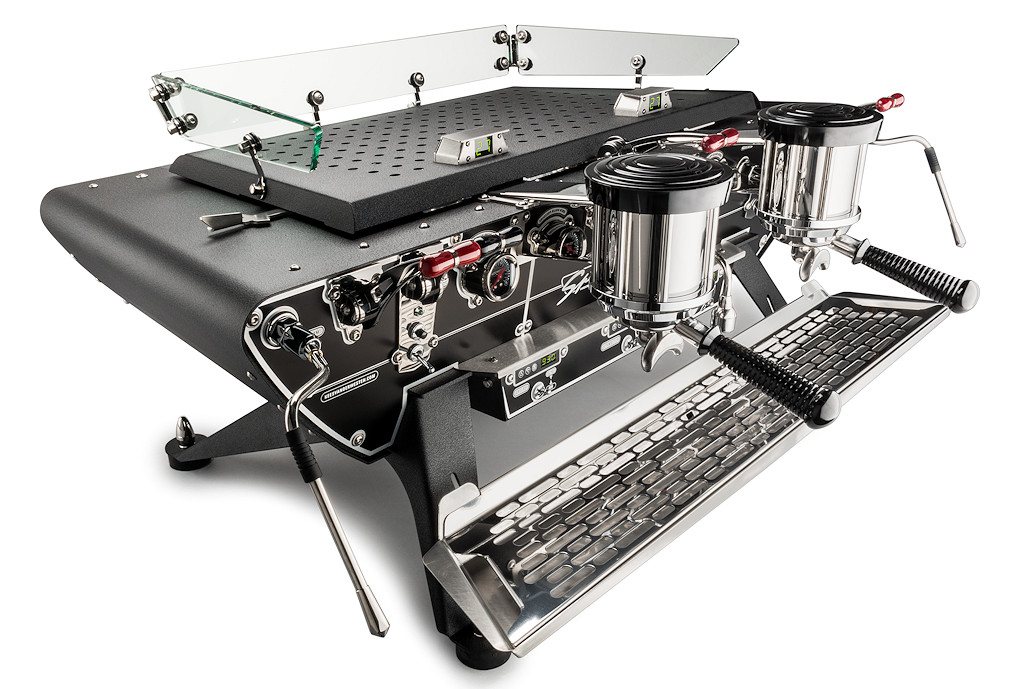 A state of the art multiple boiler machine developed with the demands of very high output espresso bars in mind and equipped with well-considered ergonomics - an efficient high precision tool with enormous capacity. It is equipped as standard with 2 external pumps - one to extract coffee, one to re-fill the steam boiler and to add some cold water to the hot water spout. This to ensure the steam boiler will be re-filled without affecting the coffee extraction, even during very busy times when for hours on-end one or more groups are activated and also to ensure the hot water supply is always at the correct same temperature, the re-fill of the steam boiler is deactivated during hot water supply.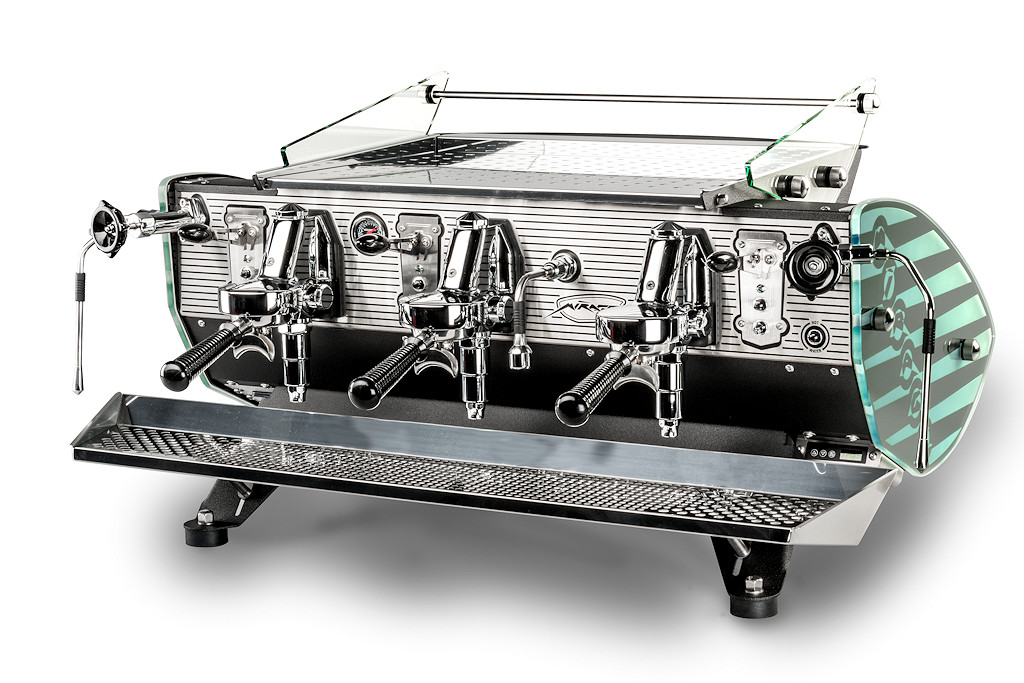 The Mirage's heating system is based on the so-called thermo-syphon system. It consists of one large copper boiler (13ltr for the Duette, 19ltr for the Triplette) and equipped with a heat-exchanger for each group, running vertically slanted across the boiler. 55 Years after its creation the E61 thermo-syphon system can still very much be considered a technically highly elegant system. The thermal efficiency especially impresses and easily surpasses the popular multi-boiler systems - the multi boiler system can technically be regarded as rather run of the mill !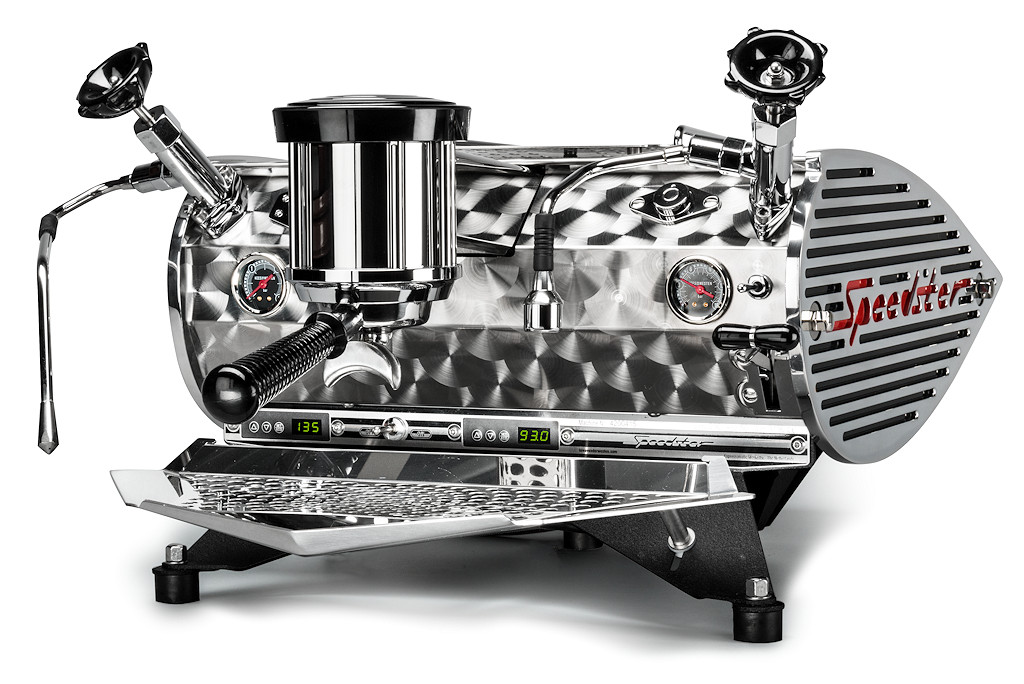 The ultimate single group espresso machine providing extreme precision & maximum control in a rigid package. The Speedster is equipped with two separately functioning boilers... one large steam boiler to produce hot water and steam and one with a group to heat water to brew coffee. Each boiler has its own electronic temperature controller system, heating element and safety devices, offering extremely precise temperature stability. High capacity is ensured by the large steam boiler, over-rated heating elements in both boilers and a heat-exchanger inside the steam boiler, pre-heating the brew water for the large dedicated coffee boiler.
The Kees van der Westen espresso machine is renowned as...
"the best espresso machine in the world"
It is the only machine you should consider if you would only consider serving the very best coffee made from the very best coffee beans.
Be the Best
If you aspire to be the best in the business, use a Kees van der Westen
Service
If there are dark clouds we are here to help and advise
Technology
We use technology where it benefits everyone, but prefer the personal approach !
Training
We are an approved training center, for your management and staff alike
Service
We believe passionately in service and in helping our customers
Products
We have the full range of coffee shop products and services available to make your life easier
Our Gallery
Here are just a few images we thought you might like...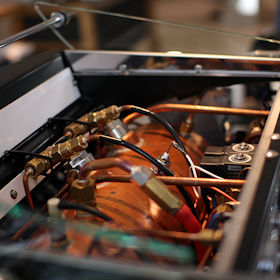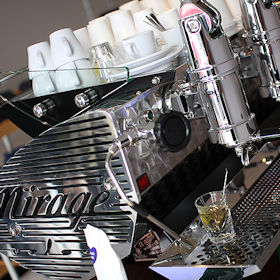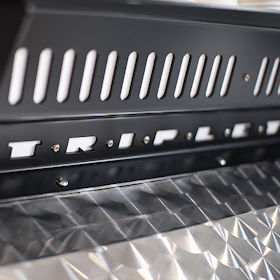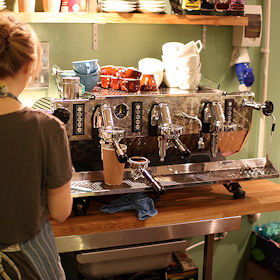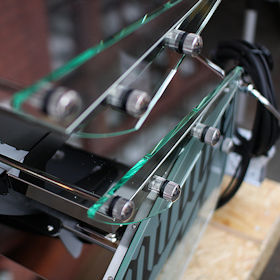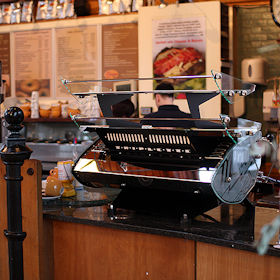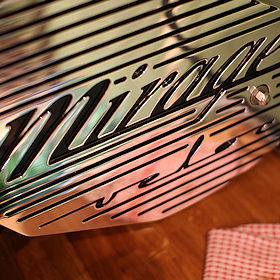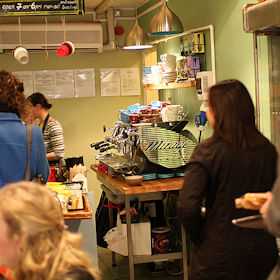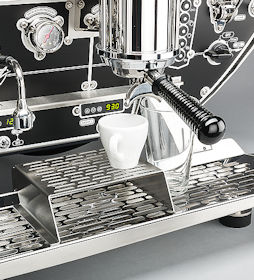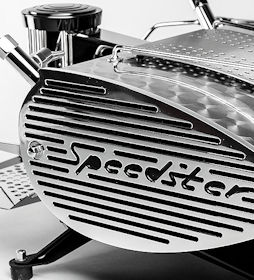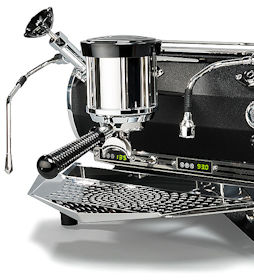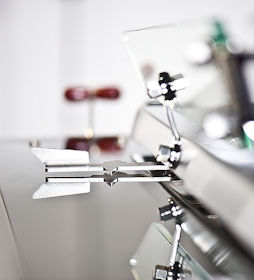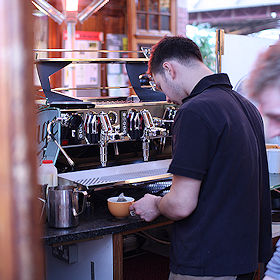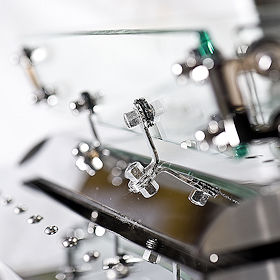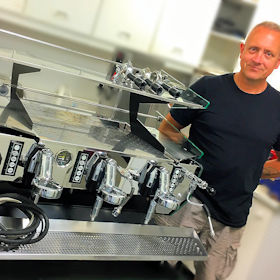 Refurbished Kees van der Westen Machines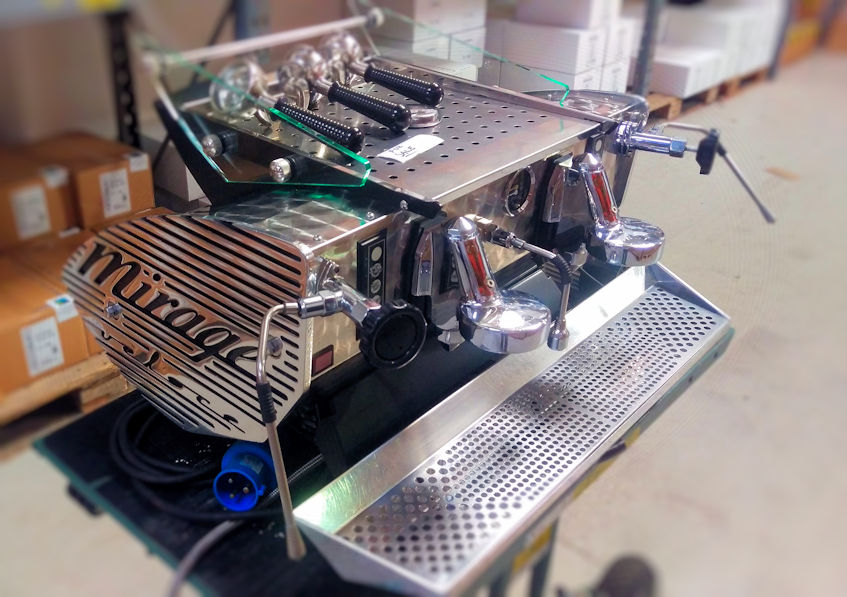 We occasionally get part-exchange machines, and machines needing refurbishment by us here at Espresso Works, the UK's Premier Kees Van Der Westen specialist and distributor.
Machines are often priced from just £3995+vat (like the one shown here).
We can also deliver and install to a prepared site with a professional CTU which helps soften the water to protect the machine and has a carbon core to improve the quality of water. We strongly recommended this unless you have your own professional water treatment system in place.
We can install and set up for £250+vat or install with CTU for £500+vat. Refurbished machines are sold with a 3 month warranty when used with our CTU.
STOP PRESS - Feb 2017
3 Group Mirage available at £4495+vat